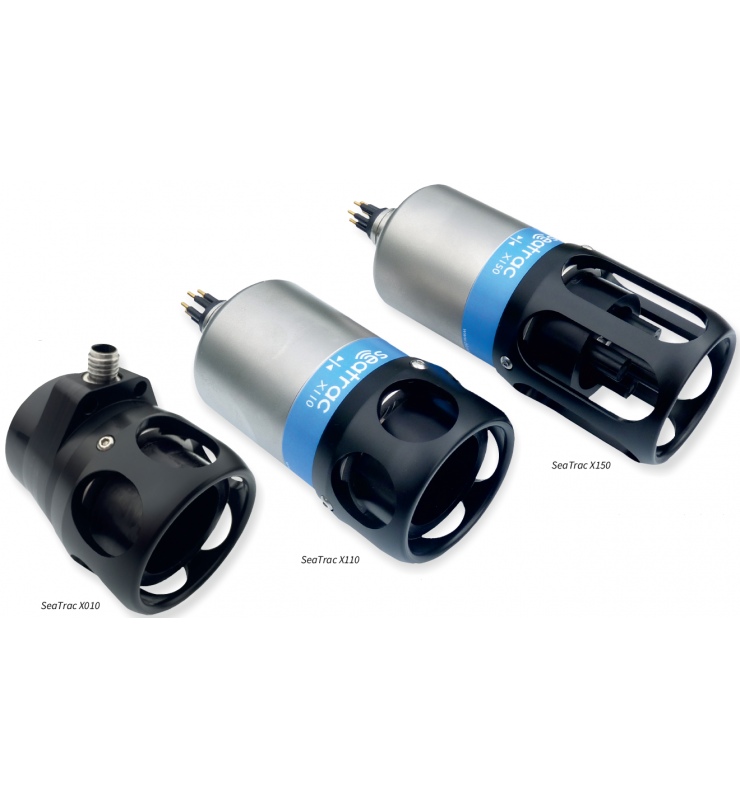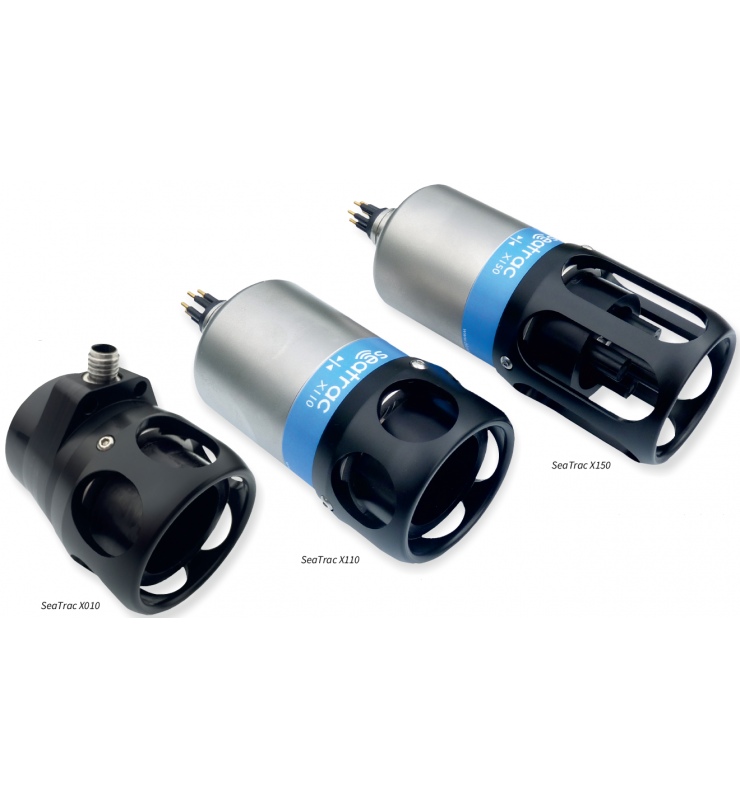 Using robust wideband spread spectrum signal technology, this versatile acoustic beacon can simultaneously track 14 positioning targets and exchange bidirectional data.
Tracking system that supports multiple beacons such as ROV, AUV, divers, etc.
Remotely control and query underwater equipment;
Connect to AUV/divider;
Remote depth, attitude and orientation measurements.
size
Long (without joint): 132mm
Long (including joint): 160mm
Diameter: 55mm
weight
In the air: 708g
Fresh water: 508g
shell
Withstand voltage: 2000m
Structure: 316 stainless steel
Operating & storage temperature: -5 ° C ~ +35 ° C
electric
Connector: Teledyne Impulse MCBH-5-MP underwater connector
Communication: RS232, optional RS485
Voltage: 9-28VDC
Power consumption: less than 10W when transmitting, about 0.5W when idle
Integrated sensor: pressure, temperature, 9-DOF AHRS (9-DOF attitude heading reference system), voltage monitoring
Indicator light: red/green LED status light
Acoustic parameters
Remote range: support
Remote Positioning (USBL): Support
Acoustic range: 1km, horizontal radius, 1km, vertical
Range resolution: ±50mm (depending on the accuracy of the sound speed)
Angle resolution: ±1°
Sound velocity range: 1300-1700 m/s
Beacon speed: Activate Doppler compression, up to 15kts (28kph)
Communication: Broadband technology decoding, 24-32kHz 100 baud. Multi-line acoustic communication stack.
Packet address: 15 unique beacons are identified and all addresses are advertised
application
Software: SeaTrac NavPoint Software, SeaTrac utilities Software
Development/Integration: SDK, basic application development with ASCII serial port, integration of acoustic communication protocol stack for 3rd party system integration application